Comedian Alexei Sayle has joined Animal Defenders International (ADI) in calling for action on wild animal circuses, urging Government "to get a move on" and "bring their own bill in" as a backbench bill to bring in the ban promised, but sat upon by Government, faces its tenth attempt to pass to committee stage.
Incredibly, it is Conservative back benchers who have blocked this bill to pass their Government's own legislation nine times.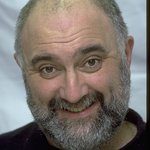 Opposition to the use of wild animals in circuses is overwhelming, with support for the ban uniting Parliament and the public alike. Legislation has now been pledged by Government for three years, with the promised ban due to come into force at the end of this year. ADI is urging David Cameron to keep his word and progress the law.
ADI President Jan Creamer said, "The Government made a clear promise to act on this issue yet three years on we are still waiting for the law to pass. The public and Parliament do not want to see wild animals continuing to suffer in British circuses. David Cameron must keep his word and bring in the ban without delay."
Social justice campaigner Peter Tatchell joined Alexei Sayle in the plea for action stating he hoped David Cameron "will stop his foot-dragging and bring forward legislation to ensure there are no more wild animals in circuses in Britain" alongside X Factor boyband Fifth Street who said that the ban would "keep the public happy and keep the animals happy."
Angela Eagle MP today attempted to progress the ban by asking William Hague, Leader of the House of Commons, if the Government would give the Circus Bill time for a Second Reading. He responded: "I certainly support that Bill and the Government supports that Bill. I think it would be wrong for the Government to pick bills out of the Private Members' process and give them Government time… the Bill will have to take it's normal chances."
This seems extraordinary double-speak since the bill was promised by the Government over two years ago and is only in the Private Members' process because the Government has not given it time.
The issue has become an embarrassing Parliamentary saga. The proposed ban on wild animals in circuses was announced by the Government in 2012, although a ban was promised to Parliament as long ago as 2006. In 2010 a Government Public Consultation saw over 90% of respondents calling for a ban and in 2011, backbench bench MPs voted unanimously for the Government to introduce a ban.
The Private Member's Bill introduced by Jim Fitzpatrick MP is identical to the Government's own Bill that was unveiled to media fanfare but has simply gathered dust. Unfortunately, an objection from just one MP prevents it from progressing, and tomorrow eyes will be on Tory MP for Christchurch, Christopher Chope, who has blocked the bill on six occasions.
Wales is committed to a ban and is seeking to be included in England's legislation, but whilst efforts to ban wild animals in circuses are stalling, 30 nations around the world have acted. ADI is currently assisting the Peruvian Government enforce a ban and have 21 lions in their care removed from circuses.
ADI's campaign to stop circus suffering in Britain is supported by politicians of all parties, leading animal protection groups and celebrities including Ricky Gervais, Dame Judi Dench, Brian Blessed, Twiggy, Eddie Izzard and Sir Roger Moore.
ADI has vowed not to let the matter drop and the backbench bill will have another second reading on Friday 27 February.
News Link:-https://www.looktothestars.org/news/13155-alexei-sayle-tells-government-to-get-a-move-on-over-circus-ban-farce